Panamerica Solo –
23.000 kilometers in 100 days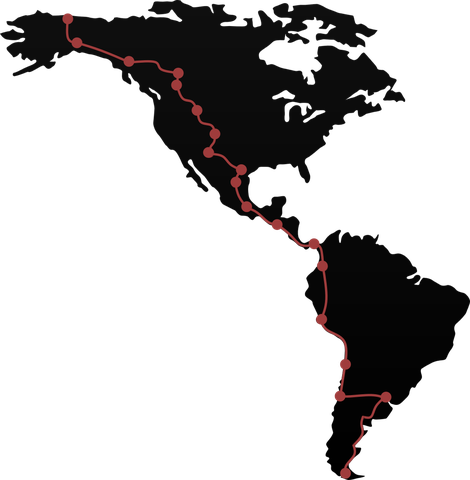 In August 2018 I set off at the Arctic Ocean in Alaska to cycle 23.000 kilometers to Ushuaia at the Southern point of Argentina. The journey was unsupported and I arrived in less than 100 days.
The previous World Record for the fastest unsupported journey goes back to Scott Napier who finished in Ushuaia after 125 days back in 2009, a time that I wanted to beat by almost a month. While speed and performance are important, I also wanted to have a great adventure and experience the amazing landscapes and cultures throughout the journey. What could be better than riding alone along the worlds longest land connection!